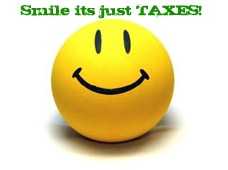 Get Your Income Tax Refund by January 28th 2013!
We finally have information about the Refund Calendar from the I.R.S. To see the dates that checks will be refunded, click here. We will actually be able to start filing on January 3rd 2013. This is the date that all of the tax forms needed will be available from the I.R.S. If you are interested in filing on this date, we will need your final 2012 pay check and a copy of your 2011 Tax Return that you filed in 2012.
If you are a returning client, we will just need your last pay stub from 2012 and any other information such as deductible expenses. We will still go over and make sure that we are not missing any 2012 information that could result in deductions or credits.
Contact us today to schedule an appointment via email or in office for January 2013! Appointments are limited, so please contact us as soon as possible!